EIT Climate-KIC and European Innovation Council open call to scale climate innovations supporting EU Green Deal
Europe produces a wealth of technological research and innovation relevant to addressing climate change. However, many of these breakthrough solutions fall short of "getting out of the lab" and scaling commercially due to limited entrepreneurial training and support, especially for academic researchers. Only 5 per cent of patents (188,600 in total) in Europe were filed by universities and public research organisations last year, according to the Patent Index.
EIT Climate-KIC and the European Innovation Council (EIC) aim to close this gap with a collaborative pilot known as RACE: Rapid Acceleration of Climate Entrepreneurs. Launched in 2021, the RACE Market Uptake programme supports former and current EIC beneficiaries with climate-positive innovations as well as committed researchers, innovators, start-ups, small businesses and consortia with Intellectual Property (IP) that want to develop a business model.
EIT Climate-KIC is now seeking up to 10 early-stage research innovation teams to support in turning their technical advancements into an innovation project that supports the European Green Deal – the roadmap for achieving climate neutrality across the European Union by 2050. EIC beneficiaries that have participated in Pathfinder, Innovation Launchpad and/or Transition programmes (including Future Emerging Technologies projects) are eligible to apply. 
The three-month programme offers the teams individual coaching and mentoring, pitch training, peer-to-peer sessions and workshops, and online entrepreneurship learning materials as well as access to EIT Climate-KIC's global innovation network.
This year, EIT Climate-KIC has already supported four early-stage innovation teams with the challenge of scaling from the lab to real-world application. Applying their new-learned skills into practice, the first cohort pitched their innovations to an audience of investors, partners and potential collaborators at a virtual event in July.
"All the sessions with the EIT Climate KIC were useful, as they provided information we in academia would not have access to and helped us better prepare for when talking to market/business people," explained Professor Ioannis A. Ieropoulos, Head of Water & Environmental Engineering Group (WEEG) at the University of Southampton and participant of the RACE Market Uptake programme. "The peer-to-peer sessions, for example, provided genuine advice that allowed us to better understand how to communicate our technology to a wider audience." 
Meet the first cohort 
E-MAGIC – EIC Pathfinder (2019); Coordinator: CIDETEC, Country: Spain
The European Magnesium Interactive Battery Community (E-MAGIC) is developing novel lithium-free battery technology using an alternative metal: magnesium. With this, the team aims to drive European energy storage activities to the forefront of worldwide sector innovation. As the eighth most-abundant element on Earth, magnesium (Mg) offers a much higher recycling rate than Lithium, 25 to 50 per cent compared to less than 1 per cent. Moreover, batteries with Mg-metal have the potential to offer high volumetric energy density, compared to current battery technologies and are intrinsically safer than lithium. The advantages of Rechargeable Magnesium Batteries (RMB) make it a promising and competitive alternative for the future of sustainable stationary energy storage.
NoPest – EIC Pathfinder (2019); Coordinator: University Milan, Country: Italy
Inspired by medical and pharmaceutical research, NoPest explores new solutions to counteract water moulds affecting agriculture crops. The work concentrates on combining the use of peptide molecules and precision-farming tools to address losses in commercial crops such as grapevine, potato, and tomato. NoPEST promotes an environmentally friendly approach to crop protection as an alternative to the use of conventional chemical pesticides.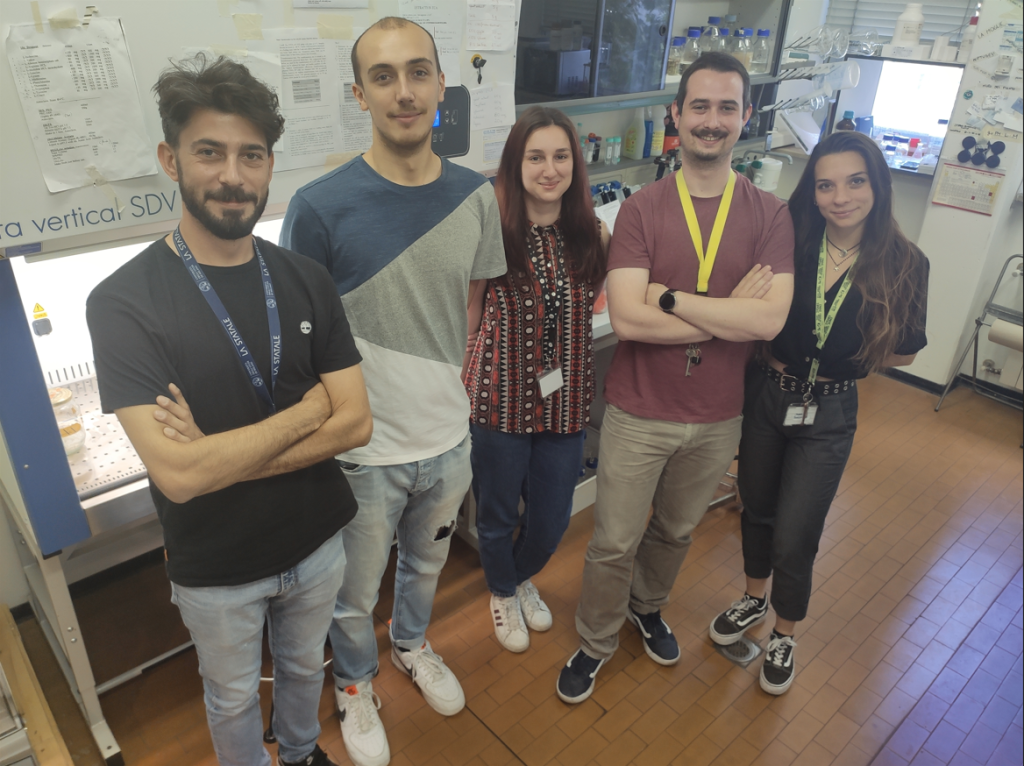 Microlux – EIC Pathfinder (2019); Coordinator: University of Vienna, Country: Austria
MicroLux revolutionises the detection of atmospheric greenhouse gases. Based on developments from quantum science, MicroLux uses integrated silicon photonic devices to trace gas detection with ultra-high sensitivity on a chip. Through semiconductor fabrication techniques and mass production, the large-scale deployment of cost-effective, low-power silicon photonic smart-sensing networks becomes possible in urban, rural and industrial settings. MicroLux will thereby close significant gaps in the monitoring of atmospheric contamination in real time, making it possible to pinpoint emitters and react to pollution immediately. It provides a crucial tool for businesses, cities and individuals to reduce losses, minimise carbon footprints, and meet greenhouse gas reduction targets.
Active Living Infrastructure: Controlled Environment (ALICE) – EIC Future Emerging Technologies Horizon 2020 project (2018); Coordinator: University of Southampton, Country: UK
ALICE is a "living" installation that communicates with microbes in real time by monitoring their electricity production. Drawing together microbial metabolism, data, bioprocessor systems, artificial intelligence, low-power electronics and digital displays, ALICE reveals the inner "life" and naturally organised, imperceptible realm of microbes around us. To hold these digital "conversations" with microbes, ALICE uses the Microbial Fuel Cell (MFC) as a communications platform. MFCs are an organic energy source powered by microbes which produce electricity. Data collected and analysed from the system can calculate household resources, as microbes can provide information about consumption habits and reveal what is discarded into our waste streams.
Apply now
Candidates interested in applying for the second cohort of the RACE Market Uptake may apply through this form by 30 September. The programme will be delivered between October and December 2022. 
If you have questions, please contact:  emily.amann@climate-kic.org 
Emily Amann, Entrepreneurship Programmes Manager, EIT Climate-KIC