EIT Climate-KIC portfolio company awarded for its innovative seaweed cultivation 
Over 10,000 known species of seaweed can be found growing and thriving in our oceans. Every day, new and exciting applications are found for this nutrient-rich product, from animal feed and crop fertiliser to biofuels and cosmetics.  
As demand for the product soars, Welsh start-up Alga (Seaweed) Ltd. (a subsidiary of Redrose Developments) is developing and implementing innovative technologies for the sustainable cultivation and harvesting of seaweed to maximise the value of the stock. 
The efforts of this EIT Climate-KIC portfolio company are paying off after being named the "Green StartUp of the Year" at the Wales finals of the StartUp Awards 2023 in Cardiff last month. The award recognises start-ups with products, processes or services that are resulting in significant environmental improvements.    
Professor Dylan Jones-Evans OBE, creator of the awards, said the events have celebrated the best new firms in the UK and recognised the amazing entrepreneurial talent across the nation: 
"In the second year of the Wales StartUp Awards, we have seen yet again the incredible contribution of new businesses to job creation, innovation, and prosperity across the whole of this entrepreneurial nation. It's been an honour and a pleasure to read the stories of those individuals from across Wales who have spotted the opportunity and taken the risk to launch their own venture, especially at a time when the economy is still fragile after the Covid pandemic."  
Alga's founder, Ann Ruddy, works in partnership with experts from around the globe to create and develop a macroalgae biomass supply chain from site acquisition, licensing and procurement while providing employment opportunities to rural coastal communities. 
"We have systems that empower local communities to take an active role in building the emerging seaweed economy. We have interest from many countries who are keen to create value from seaweed through cultivation and nearshore processing," explains Ruddy.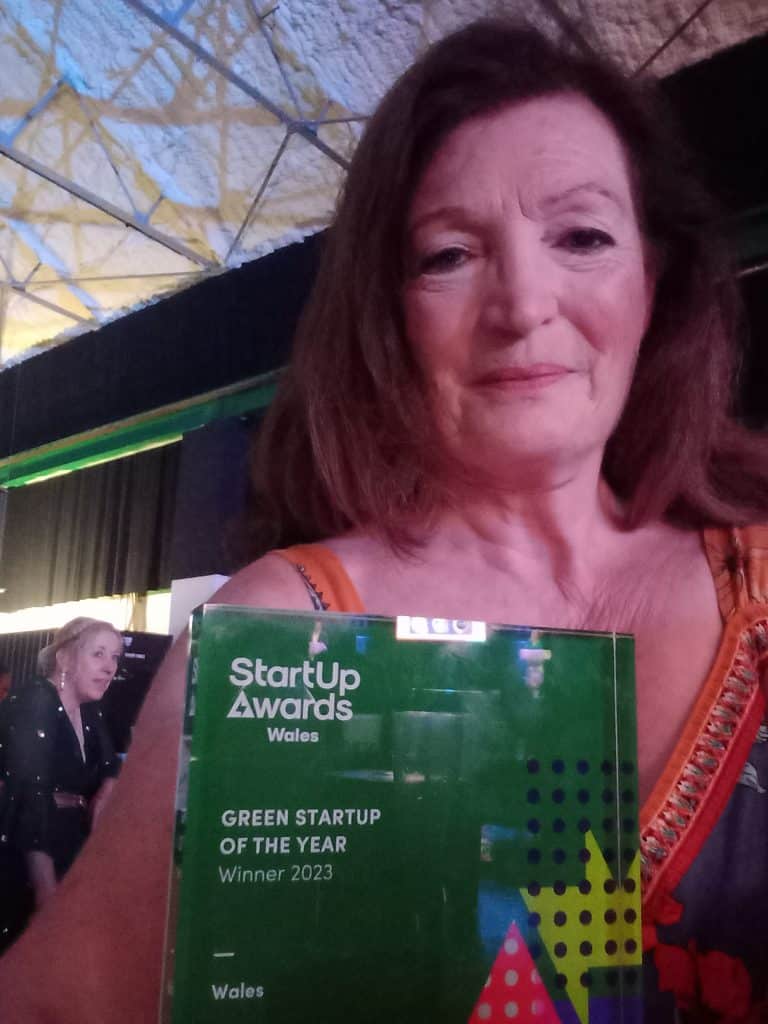 Ann Ruddy is able to scale operations by turning fishermen into ocean farmers through a unique and accessible commercial model. She licenses pre-seeded floating farms of seaweed that are modest in size and volume, ensuring stability in the marine environment and harvesting only what can be replenished naturally.  
A second system processes the seaweed close to shore to capture minerals and micronutrients that are often lost. The micro processing unit maximises the value of the biomass and becomes a sustainable, equitable and scalable solution to address many global sustainability goals. 
Seaweed farming is the fastest growing aquaculture sector, offering coastal protection via wave reduction, increased marine biodiversity and natural carbon capture. These underwater farms can also help lower nutrient levels by absorbing nitrogen and phosphorus, which contribute to algal blooms that deplete the ocean of oxygen when they decompose. 
Alga participated in Stage 1 of the Maritime ClimAccelerator in 2021 and has since signed on EIT Climate-KIC as a strategic investor. The start-up is currently growing seaweed in Blacksod Bay and Broadhaven Bay in County Mayo, Ireland.  
"As a solo female founder there have been many challenges, it has been great to have EIT Cimate-KIC in my corner. Now as I build my team of technical and commercial experts, I feel confident that I will have the continued support from the team at EIT Climate-KIC", says Ruddy.  
If you are interested in learning more about the ClimAccelerator programme, please contact us at climacclerator@climate-kic.org.