Meet the European start-ups making e-commerce more sustainable
With the rapid evolution of at-home delivery, it's not surprising that the proportion of online shoppers in the European Union grew by 20 per cent from 2012 to 2022. While e-commerce shows no signs of slowing down, buying trends are shifting as consumers seek to shop eco-friendly brands and even pay more for sustainable products. 
For the second edition of the Amazon Sustainability Accelerator, we set out to identify start-ups that could demonstrate significant emissions mitigation potential of their consumer products compared to similar ones currently on the market.Reducing the emissions of a product can be achieved by sourcing materials more locally to decrease transportation emissions, reducing shipping weight with lighter materials, using recycled materials or plastic alternatives, and incorporating a circular economy approach. 
From a pool of over 1,500 applications, only ten European start-ups with more sustainable consumer products were chosen for the bespoke 12-week accelerator programme, supported by EIT Climate-KIC. These start-up teams have ambitions to scale their online growth and are committed to building their businesses with environmental impact in mind. 
Meet the start-ups
Papair (Germany) – Papair develops innovative technologies to produce sustainable packaging materials such as PapairWrap, a "bubble wrap made of paper". The product is made of 100 per cent recycled paper, offering a sustainable alternative to conventional bubble wrap. The cushioning effect of PapairWrap makes it particularly stable and tear resistant.  
The founders Christopher Feist (CEO), Steven Widdel (CDO) and Fabian Solf (CTO) connect a long-lasting friendship rooted in sports. They form an interdisciplinary founding team as two of them are engineers and one holds an MBA. 
WeDoSolar (Germany) WeDoSolar provides universal access to renewable energy by seamlessly integrating solar panels into households and balconies. The solution allows individuals to easily install and harness solar power, enabling energy independence and positively impacting the environment. With their lightweight solar set and weatherproof straps, anyone can effortlessly power their household appliances using solar energy, reducing electricity bills and carbon emissions.  
Founded in 2021 by a team of two: Karolina Attspodina (CEO) with over 12 years of experience in performance marketing and tech sales; Qian Qin (CTO) with over 15 years of experience as a hardware engineer. 
Seep (UK) Seep is committed to tackling the issue of plastic pollution and revolutionising household cleaning products. Recognising the environmental harm caused by conventional cleaning tools, Seep offers a range of high-quality, plastic-free alternatives including sponges, cloths, washing-up brushes, and bin liners. Their circular design ensures that nothing goes to landfill, and they prioritise renewable materials with certifications like FSC/PEFC.  
Founded by Laura Harnett (CEO) following more than 20 years of experience in retail and consumer from the operator side (Head of Strategy at Kingfisher/ B&Q PLC, Director of Digital at Selfridges, Category Manager at Compass Group), advisor side (Booz Allen, Deloitte) and investor side. Her team of five have strong product development and digital marketing experience.  
Open Funk (Germany) Open Funk addresses the environmental and social issues associated with kitchen appliances. The team has developed re:Mix, a sustainable, multifunctional kitchen mixer that works with the glass jars people have at home. It is ethically made in Berlin from regional, reused and recycled materials, and is repairable and open-sourced. The all-in-one device makes smoothies, nut butters, baby-food, grinds coffee and spices, and more. 
Co-founder Ken Rostand has a background in industrial design and design engineering. He's joined by co-founder Paul Anca who has nearly a decade of experience in strategy, business and UX design as well as broad circular economy expertise.  
BO (UK) BO is an urban e-scooter company designing a range of lightweight electric vehicles for personal ownership. Its electric scooter features a powertrain that is optimised to be the world's most efficient commuter vehicle. With their BO Guardian system, a sensor-and-cloud-based digital shield designed to monitor other vehicles on the road, BO aims to ensure the safety of their riders and establish them as the most secure urban road users.  
BO was founded by 3 partners: Oscar Morgan (CEO) with 4+ years of experience in Design and Commercial roles at Williams Formula One Advanced Engineering; Harry Wills (CTO), previously a Scooter Fleet Manager for New Zealand's first electric-hybrid car share company; and Luke Robus (Head of Design) with expertise in autonomous vehicle development. 
Milky Plant (UK) Milky Plant is a home kitchen appliance that enables the production of fresh plant-based milk in less than three minutes. Using a patent-pending technology, The Milky Plant grinds, strains, and cleans raw ingredients such as nuts, seeds, or grains to create a variety of plant-based milk options. By providing an alternative to milk packaged in cartons, The Milky Plant has the potential to significantly reduce greenhouse gas emissions and empower customers to create their own fresh, plant-based milk at home. 
The team consists of Nadina Grigoras and Michael Kalu who met at Queen Mary University of London. At the age of 19, their first business specialised in building apps and websites, before pivoting into the hospitality business, and soft-launching Milky Plant in March 2022.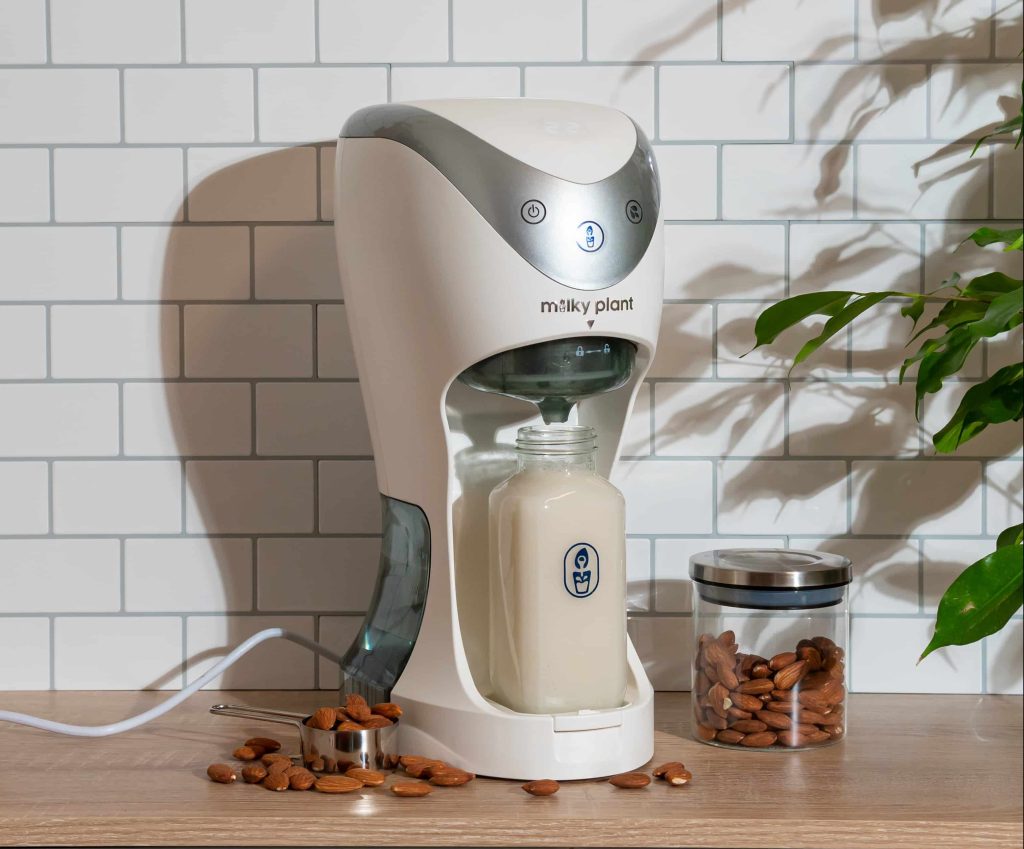 Infinite Athletic (Spain) Distinguishing themselves as the first European company to produce tennis and padel clothing that is 100 per cent recycled and 100 per cent recyclable, Infinite Athletica has devised a proprietary recycling solution that transforms waste from nylon tennis rackets and balls into textiles, and soon, sport shoes. 
The team is made up of three founders: Francesc Jimenez, previously a textile engineer with 20 years of experience in transforming materials from fabric to garment; Isaac Nogues, MBA, with 20 years of experience in sales in various textile positions and François Devy, MBA, with 25 years of experience in sales, and in executive positions in finance, marketing and big data. 
FUNQ (Germany) Funq Liquids aims to render bottled drinks obsolete by enabling individuals to transform tap water into a delicious, healthy, and sustainable premium beverage. They have collaborated with leading mixologists to create a reimagined version of syrup that is 100 per cent natural, low in sugar and low in calories.  
The team is made up of three founders: Michael Schwarz (CEO) has a decade of experience working at The Coca-Cola Company where he led Digital Business Transformation & Innovation for Europe. Sebastian Kroth (CMO) has 14 years of experience at The Coca-Company, where his last role was Brand Director Western for the Coca-Cola TM in Europe. Fabian Roschig (COO) is an experienced start-up and innovation consultant who previously worked as COO at Telefonica Open Future travel incubator. 
TANGLE (UK) Tangle manufactures dog products using recycled fishing nets that have reached the end of their usefulness. Fishermen donate and exchange their retired nets at port which are then shredded and transformed into pellets that can be repurposed into "like-new" products such as leashes or water bowls. The start-up aims to recycle 137,800 square meters worth of fishing nets by the end of 2023. 
Tangle is led by Xavier Warburton (co-founder, CEO), who has previously founded two companies. He is joined by Sam Cartwright (co-founder, COO) with five years B2B and D2C sales experience in sustainability-focused start-ups from pre-seed to series A.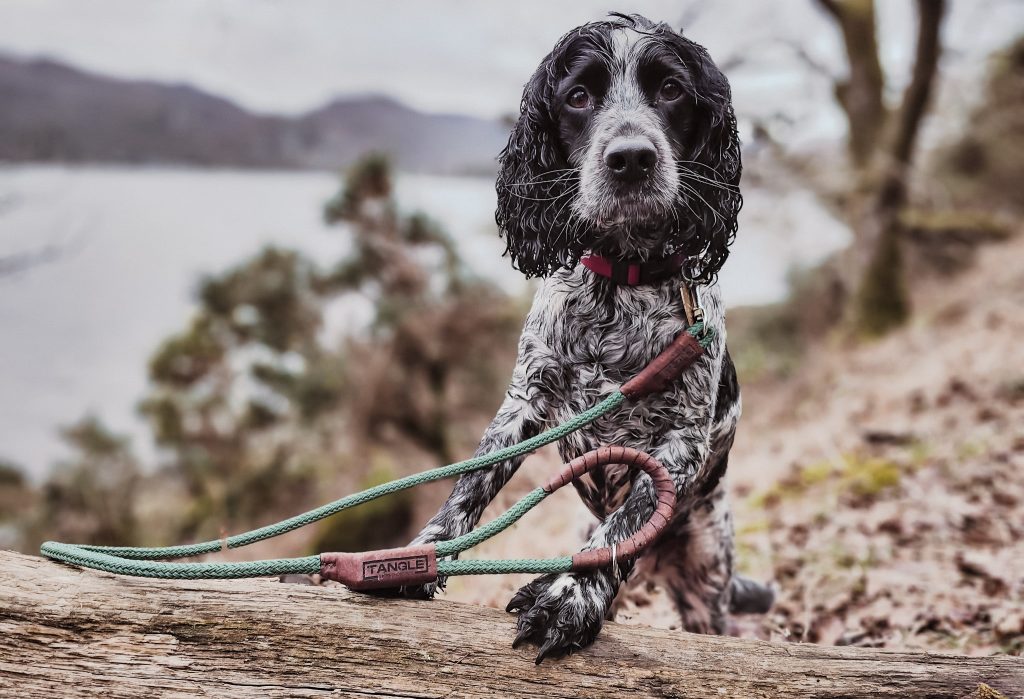 Nimbi (UK) Nimbi utilises bio-material technologies and leverages consumer design and volume manufacturing to create the world's first genuinely compostable razor. Rather than using bio-plastics, Nimbi employs a pioneering material crafted from powdered clay, pine oil, and waste wood pulp, resulting in a naturally compostable alternative to polymers and bio-plastics. The Nimbi razor represents a fundamental redesign of the mass market shaving industry.
The start-up is founded by Anna Reid, who has 20 years of experience bringing brands and products to market for global groups including LVMH, IBM, BrewDog, Estrid, Unilever and Boots. She is joined by co-founder Gemma Doyle, an ex-Clifford Chance Finance lawyer with an MBA from London Business School, growth experience in Yoox Net-a-Porter, Dr Barbara Sturm, Hoxton Hotels, Gleneagles and more.
Scaling to new heights
After 12 weeks of coaching, workshops and mentorship, the start-ups are now ready to take the next step toward scaling their impact-driven businesses. Both the Recycling Technologies and Consumer Products cohorts will soon pitch their businesses to an audience of seasoned investors to help them build connections and raise further funding.  
The Amazon Sustainability Accelerator Demo Day takes place on 19 July at the Barbican Conservatory in London. The event represents the culmination of the bespoke 12-week equity-free programme, supported by EIT Climate-KIC and WRAP.